I've been wanting to replace our brown enamel wood stove with a plain black one. Not only because I disliked the color but it really didn't throw the kind of heat our kitchen wood stove does and it's the same make and model. But the finish is different.

Well, finally my sweet hubs agreed and boy we couldn't have timed the delivery and install any better!!

I've also been wanting to freshen up my Betsy Ross fire board. When I first painted it, the "white" stripes were more of a yellowed parchment paper color. Looked fine with the old wall color.
But after painting the walls an antique white, I thought the white stripes would look much better if I matched them to the wall color.

So with my trusty blue painters tape ( I love that tape!), I did just that!!

Here's the old wood stove and hearth with the newly painted flag.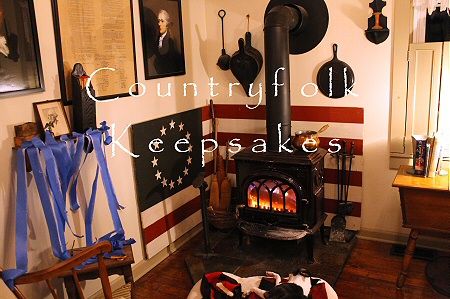 Here's the new wood stove and hearth!! Yippee!!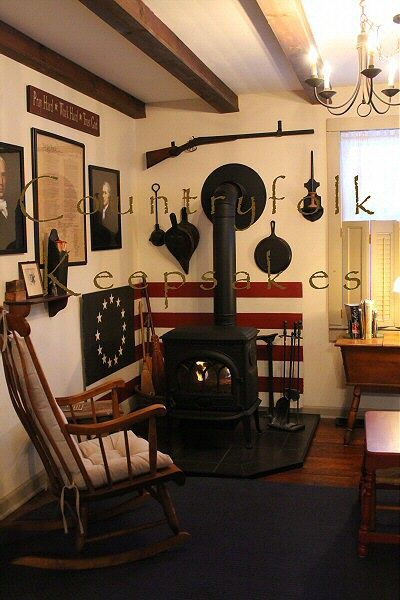 Big difference in heating, too!! If you don't believe me, ask Stella...





Happy Wednesday, all!!!

:> )